Watch all the videos - TEDxPlymouth University 2018 'The Spirit of Discovery' event
The recent TEDxPlymouthUniversity 2018 - 'Spirit of Discovery' event videos are now ready to view, including a talk on Extra-Terrestrial Fieldwork by University of Plymouth's very own speaker Dr Natasha Stephen.
TEDxPlymouthUniversity 2018, 'The Spirit of Discovery'
1st February 2018
TEDxPlymouthUniversity's 'The Spirit of Discovery' brings together the best of what Plymouth has to offer now and for the future. From entrepreneurs to explorers, philosophers to physicists, it brings people together to discover new ideas and forge lasting connections.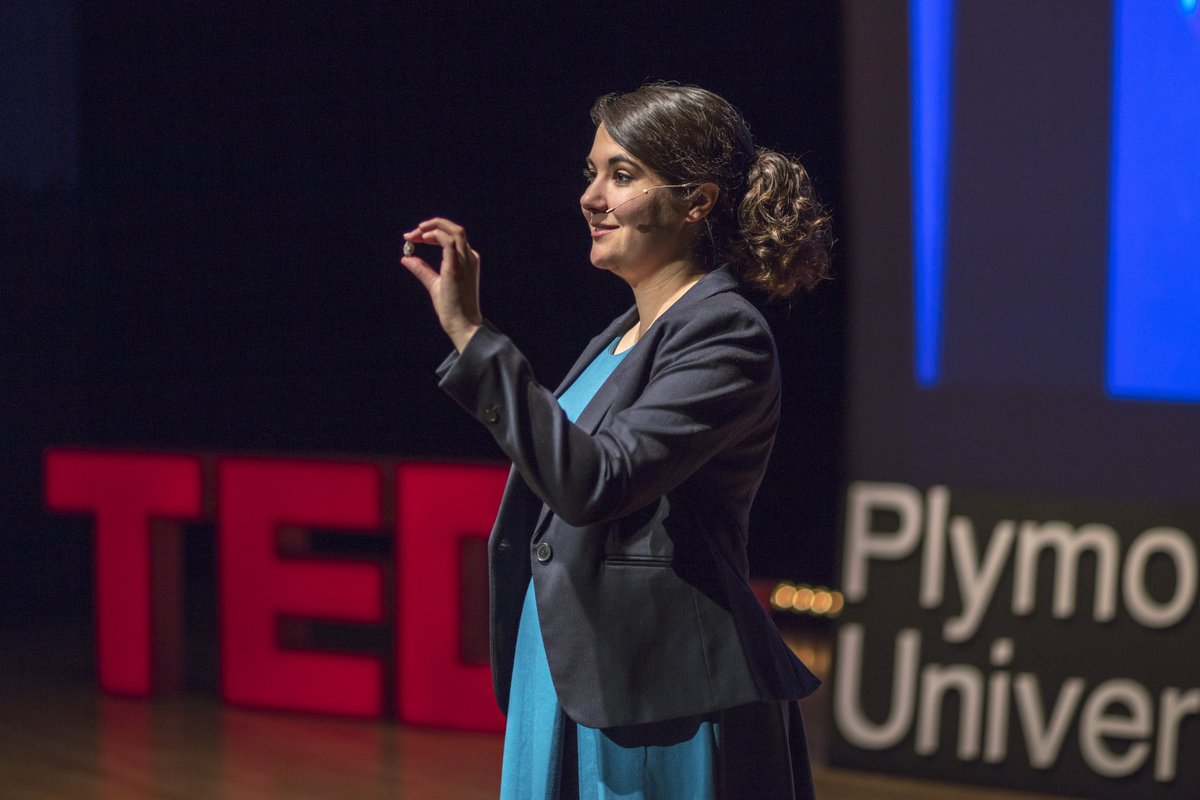 Dr Natasha Stephen, University of Plymouth
Speakers: TEDxPlymouthUniversity 2018
Alexis Kirke - Composing Across Parallel Universes
Belinda Seaward - How Horses Help Humans To Heal
Mike McCulloch - How Quantised Inertia Gets Rid Of Dark Matter
Mark Briffa - What Can Animals Tell Us About War?
Alison Bacon - The Light And Dark Of Emotional Intelligence
Natasha Stephen - Extra-Terrestrial Fieldwork: Adventures Of An Earth-Bound Astronaut
Louise Firth - Eco-Engineering Earth: Is there Space For Nature In The Anthropocene?
Eloise Malone - Wise Children: Sustainable Campaigning For Social Good
Poorna Gunasekera - The legacy Of Self-Discovery
Like what you have heard?
There are so many ways to keep the conversation going! Look out for our forthcoming TEDxPlymouthUniversitySalon events. TEDx salon events are small community gatherings to spark discussion around a hot-topic or area of interest, and are held on a more regular basis.
Dates to be confirmed soon.