EPIC Cornwall: Accessing funding for digital health projects
This is the first event from the EPIC project, which supports eHealth businesses in Cornwall. It's free to attend and taking place at the Old Bakery Studios, Truro from 6pm on Wednesday 6 September.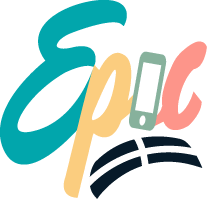 This first event will focus on how to apply for Innovate UK funding.
Innovate UK has recently announced the first round of a new Digital Health Technology Catalyst, an £8 million national fund for SME led projects to develop new digital solutions that improve patient outcomes, transform healthcare delivery, or enable more efficient delivery of healthcare.
The EPIC team will be joined by Josie Gough, South West Regional Manager for Innovate UK, and Layla Burrows, European R & D Funding Manager for Enterprise Europe Network South West, who will give the inside track on applying for Innovate UK funding.
It's an opportunity to ask the experts, learn more about the EPIC project, and network with potential collaborators and likeminded people as part of EPIC's eHealth ecosystem.
To register for a free ticket, please go to: https://t.co/kFB2WJprci
Tea and coffee will be served and there will also be an opportunity to buy drinks from the bar.
For help finding the Old Bakery Studios please see the map under the Find Us section by clicking here.
Please note that there is no parking available at the Old Bakery Studios but there are plenty of options nearby.
EPIC is a collaborative project partly funded by the European Regional Development Fund.