Enterprise Solutions and GAIN have merged under the single brand of Enterprise Solutions. Enterprise Solutions is the gateway for external organisations to access the University of Plymouth's internationally renowned research expertise, world-class facilities and expertise.
---
What is Enterprise Solutions?
Enterprise Solutions helps you to navigate your way to the University of Plymouth's internationally renowned research expertise, facilities and business services. It connects you to the right support that meets your organisation's needs.
The University works with hundreds of organisations, both large and small, to find innovative solutions to the challenges they face. This could involve joint research and development projects, access to our innovation centres or science park or accessing student talent or academic expertise.
Enterprise Solutions can assist businesses and public or third sector organisations to tap into our services, injecting new thinking to support and drive innovation.
If you would like to discuss opportunities for collaboration or have a specific requirement, please contact Enterprise Solutions
Meet the Team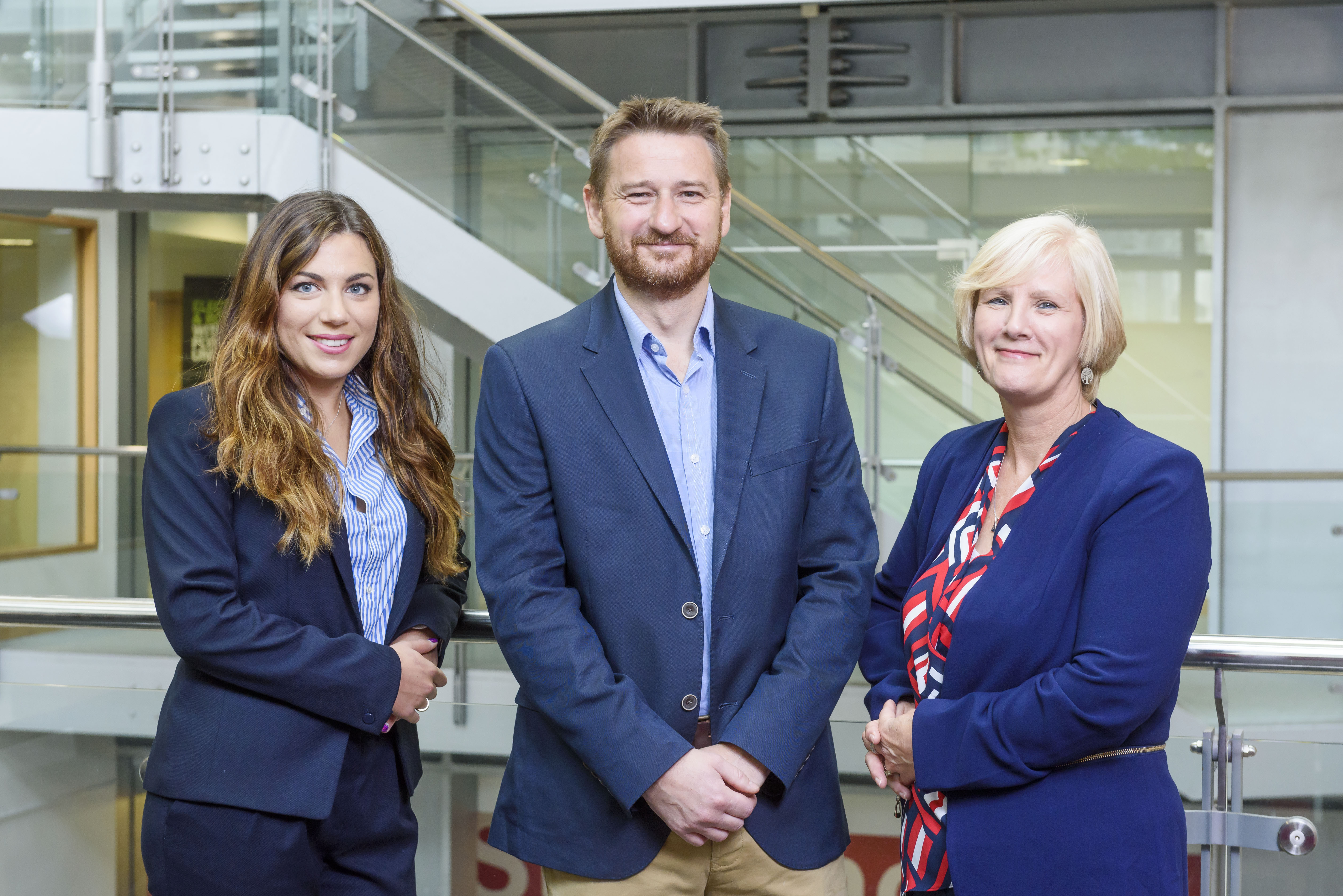 Vanessa Terzoni – Business Development Co-ordinator
Vanessa moved to England from Italy in 2014 through an Erasmus+ Project which gave her the opportunity to acquire a professional experience in Education Project Management, EU funding and Sales. Having previously worked in a Vocational School of English and in the Event Management industry, Vanessa joined Enterprise Solutions in April 2018 as Business Development Co-ordinator, where she looks after our clients, matching businesses, public sector organisations and students to the wide range of services offered by University of Plymouth.
She speaks Italian, English, Spanish and Chinese, and loves reading, going for long walks and exploring other cultures.
Rich Adams – Corporate Projects Manager
Rich joined University of Plymouth in 2011 following a career in both public and private sectors. With a background in innovation and business support Rich leads on business engagement activities across the whole university as well as project and partnership development with industry stakeholders. Key responsibilities includes leading the Enterprise Solutions team, developing innovative business support solutions that enables industry to access the universities skills, facilities and state-of-the-art equipment. Rich also works closely with businesses to explore joint funding and research collaborations.
Rich enjoys rugby, is a student mentor and likes to travel.
Janet Medland – Project Officer
Janet has worked at the University of Plymouth for the best part of 18 years, in various roles within the Research & Innovation Directorate, actively supporting business engagement. As Project Officer within the Enterprise Solutions Team, she is involved in supporting the development and delivery of a portfolio of business collaboration projects as well as providing a professional, responsive single entry point gateway service for external organisations looking to find the right support within the University to meet their needs.
Janet's role within Enterprise Solutions involves proactively engaging with clients through face-to-face meetings, organising, supporting and attending networking events and embarking on more sector specific targeted campaigns in promoting Enterprise Solutions.
Loves gardening, outdoors & socialising with family & friends.